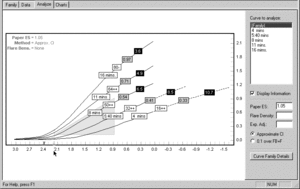 BTZS Film Test- Roll Film - 35mm and 120 (You supply the film)
BTZS Film Test (you supply the film) - for 35mm and 120 .
You supply 7 (seven) rolls of film for testing.
Please call or email with questions about film testing, so we can go over the film and developer you are using and how you are processing the film.
For articles on BTZS film testing, please go to BTZS.org: http://www.btzs.org/Articles.htm